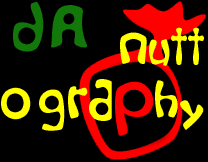 "GiVE a MoNKey a BRaiN aNd He'LL sWEar He'S tHE cEntER oF thE UniVErsE" (!) BehiND tHis aMAziNG tiTLE iS aN alBuM SUrPRiSinG aT thE fiRSt LisTEniNg, eVeN fOr a FIsHBoNE fAN, bUt sO gReAt !!!
---

SeLecT a SonG To sEe dA LYriCs...

ReLeAseD iN 1993
aLL sOngS wRiTteN bY FisHbOnE (A. MoOrE, C. dOwD, W. kiBbY, J. FisHeR, K. JonEs, J. biGhAm, P.FisHeR)




TOtAL : 64 miN aNd 39 sEC oF pURe pLeASuRe !